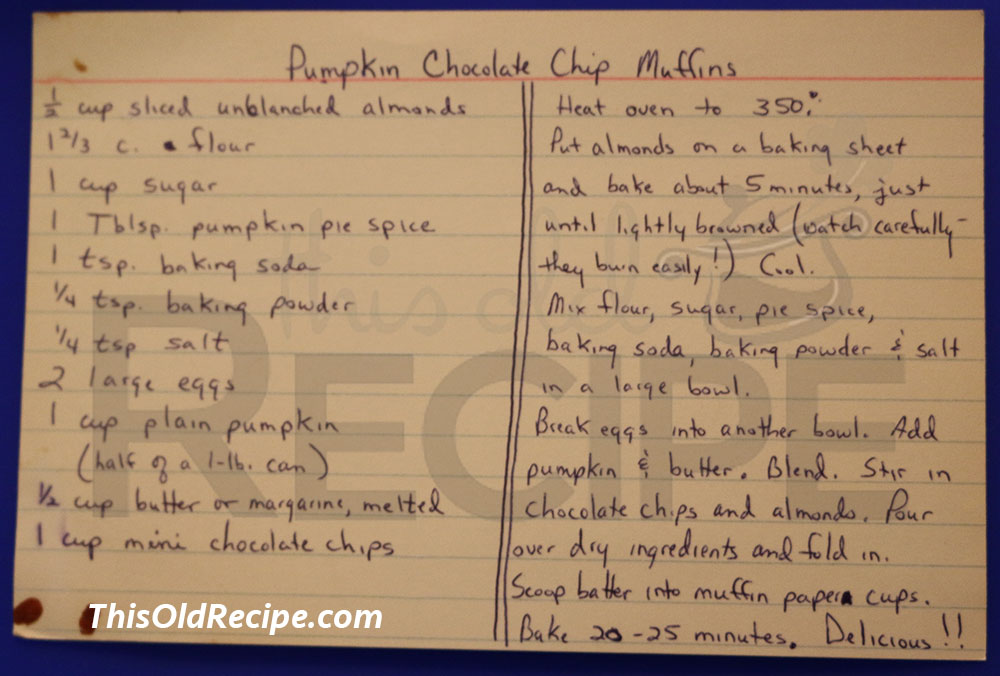 1/2 cup sliced unblanched almonds
1 2/3 cup flour
1 cup sugar
1 Tablsp. pumpkin pie spice
1 tsp. baking soda
1/4 tsp. baking powder
1/4 tsp. salt
2 large eggs
1 cup plain pumpkin (half of a 1-lb. can)
1/2 cup butter or margarine, melted
1 cup mini chocolate chips
Heat oven to 350 degrees
Put almonds on a baking sheet and back about 5 minutes, just until lightly browned (watch carefully – they burn easily) cool.
Mix flour, sugar, pie spice, baking soda, baking powder & salt in a large bowl.
Break eggs into another bowl. Add pumpkin & butter. Blend. Stir in chocolate chips and almonds. Pour over dry ingredients and fold in.
Scoop batter into muffin paper cups.
Bake 20-25 minutes. Delicious!